Welcome to the ACTEnvLawHbk web
ACT Environmental Law Handbook
About the Handbook
The ACT Environmental Law Handbook Online ('the Handbook') has been developed as an easy-to-read guide to environmental law in the Australian Capital Territoy. It is an innovative, free-access platform, intended to give general information about the law.
Note:
The information contained herein is a replication of the printed EDO ACT Environmental Handbook. It is current as at 8 October 2015. These chapters seek to provide general information only, and are not a substitute for legal advice on individual cases.
Project Partners
The project partners are the
Environment Defenders' Office (ACT)
and the Australasian Legal Information Institute (
AustLII
)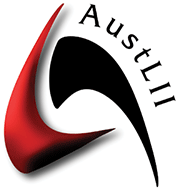 AustLII
has built and will maintain the technical infrastructure and software platform to host the Handbook and to enable the text to be automatically integrated and marked up with the full suite of primary and secondary legal material held on
AustLII
. The EDO (ACT) has provided the text of the 2015 edition of the ACT Environmental Law Handbook as a base text.
ACTEnvLawHbk Web Utilities